Travel, Creativity and Design.
Traveling is an experience that opens the mind and the senses, making us discover new cultures, traditions and ways of life. Traveling means getting out of your comfort zone and experiencing new things.
Creativity is a driving force for innovation and progress that generates original ideas in everything from art to technology, from fashion to marketing.
Design is the discipline that deals with giving shape and substance to the objects and spaces that surround us. It is the art of creating aesthetically pleasing and functional solutions for the needs of consumers and customers.
Traveling, therefore, becomes a way to enrich one's creativity and aesthetic sense, discovering new forms of art, architecture, fashion and culture. And at the same time, design becomes a tool to make travel more comfortable and pleasant, offering innovative and sustainable solutions.
In an increasingly interconnected world, travel, creativity and design represent a winning combination, able to offer unique and unforgettable experiences.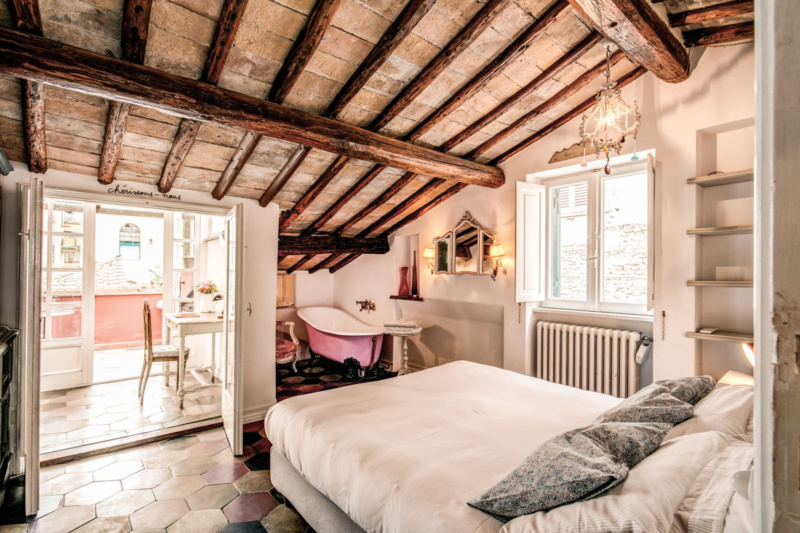 A bright and charming penthouse in Via della Scala, in the heart of Trastevere. The apartment, romantic and full of charm, has two small terraces, from which you can enjoy a wonderful view of the rooftops of Rome and some domes. It is furnished with a delicate taste and a poetic aesthetic, in which old and new meet and coexist harmoniously. A house designed to welcome and pamper guests from afar: a special place, the result of a conservative restoration, which has kept the flavor of the place alive.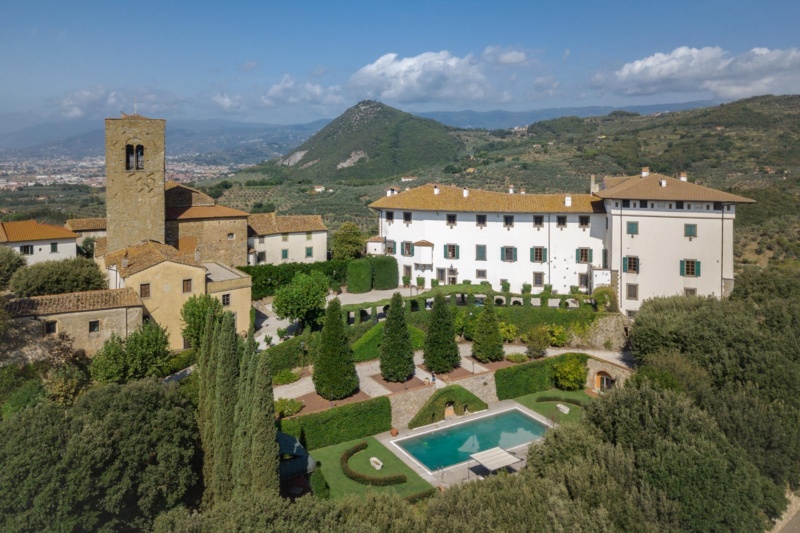 The Villa Borghese, also known as Villa Medicea of Montevettolini, a grand mansion built in the XVI century, was once one of the 12 sumptuous hunting residences of the Granduca Ferdinando I, grandson of the famous Lorenzo de' Medici "Il Magnifico". Built on a hill of olive trees and vineyard overlooking the Val di Nievole valley, next to the charming medieval village of Montevettolini, the villa has retained its original architectural beauty and serenity.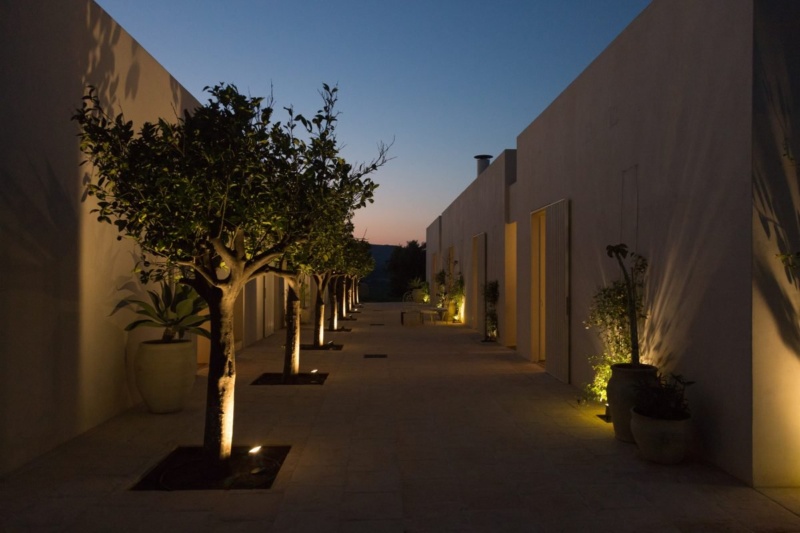 Contemporary and elegant villa set among almond and olive trees with sea views over the baroque town of Noto. The villa lies on the high plains above Noto and is only a few kilometers away from the town. Surrounded by almond and olive trees, the villa boasts beautiful views of Noto and its coast – a typical, and lovely, Sicilian panorama. The villa is furnished tastefully – carefully selected contemporary and traditional art hangs upon its walls, while modern touches blend seamlessly alongside the features of a classic Sicilian villa, from its white stone floors to its outside dining.